GDSfactory Webinar
March 17 @ 1:00 pm

-

2:00 pm

Free
Topic: GDSfactory: an Open Source flow for Circuit Design, Verification and Validation
For efficient design, verification and validation of integrated circuits and components it is important to have an easy to customize workflow. Python has become the standard programming language for machine learning, scientific computing and engineering.
In this talk we describe the GDSfactory design automation tool. GDSfactory provides you an end to end workflow that combines layout, verification and validation, which is an extensible, open source, python driven flow for turning your chip designs into validated products.
Speaker: Joaquin Matres, Ph.D. of X Moonshot Factory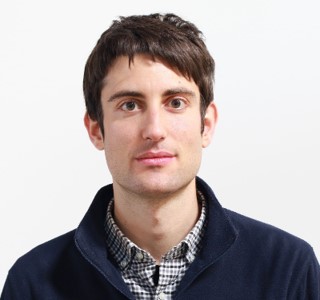 Speaker Biography: 
Joaquin Matres received his Engineering (2009), M.Sc. (2010) and PhD (2014) degree in Telecommunications from the Universidad Politecnica de Valencia, Spain. For his PhD he built CMOS-compatible all-optical switches and logic gates at IMEC and CEA-LETI foundries. During his 6 month internship in Intel Corporation and 2.5 years in Hewlett Packard Labs, he worked on hybrid tunable lasers, wavelength selective switches and microring based optical transceivers. Then as the first engineer that joined PsiQuantum he worked on design, layout and validation of large scale Quantum computing circuits, where he was involved in most tapeouts during 3 years. For the last 3 years he has been working at X Moonshot Factory (Formerly known as Google X) developing Free Space Optical Transceivers to bring affordable internet to developing countries. Joaquin is also an active developer of many open source projects such as gdsfactory, awesome photonics and open source PDKs (such as global foundries 180nm and skywater 130nm). Joaquin also works closely with open source developers at Google with the build your own silicon program, where they are trying to repeat the successful eco-system that open source tensorflow has created for machine learning since 2016 into building new hardware. Recently Joaquin has been also creating YouTube videos on the gdsfactory to improve electronic design automation for building next generation chips.
A video of a workshop for GDSfactory is available on Youtube courtesy of the The IEEE Photonics Society at UCSB : https://youtu.be/_BgVfKytcB4
Register Here: https://events.vtools.ieee.org/m/348254
Related Events